Indian artist, Goa, India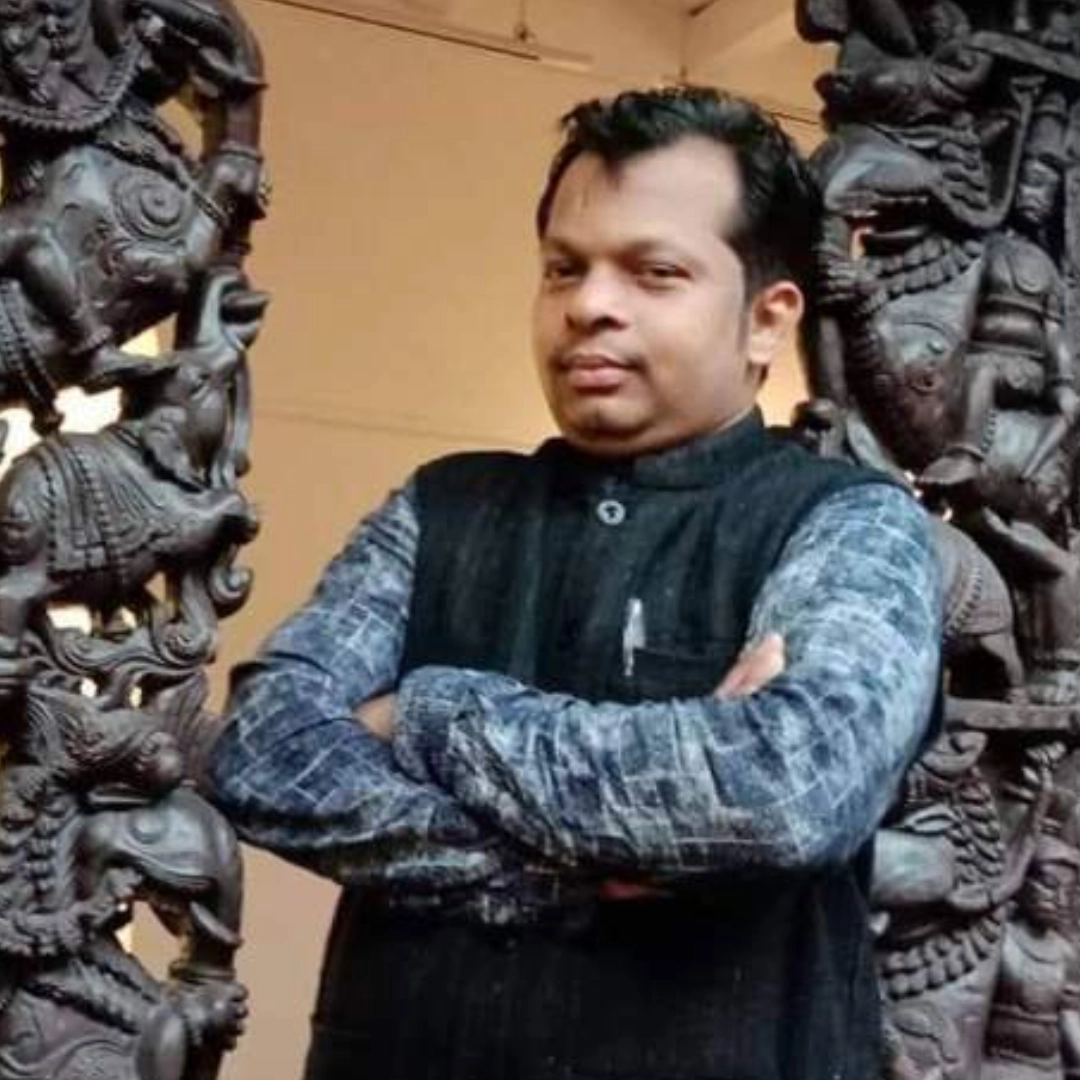 Location: Departure Behind Elevator Wall
Art pieces of tiles and Dolphin bones
Shapora River is a river in northern Goa, India. It runs westward into the Arabian sea at Chapora and demarcates the border between the North Goa talukas of Pernem and Bardez. The river originates at Ramghat in the neighbouring state of Maharashtra enters Goa and flows into the Arabian Sea. I am always inspired by the view of Chapora river.The boats in the evening gives a mind blowing feel.
In every monsoon water flows. It is a very cool experience to witness these waterfalls. White freshwater flows with heavy speed. By touching the stones, I have tried to portray the textures of the rocks.
Born in the Korgao village in Pedne, Vasudev Shetye developed an undying love for the visual arts from a very young age. After his S.S.C, he joined the Goa College of Arts to refine his art. His complex narrative arrangements bring to life the elements of Goan culture and identity. He was awarded the first prize for the drawing competition organized by the Goa University in 1999. He also secured the Camlin prize in the same year.